As expected, it was a very emotional and fitting celebration of Sig's life. Many tributes from family, shipmates, ship associations and local RSL Sub-branch.
The chapel was overflowing and the atmosphere became like a boiler room, as the ambient temp was about 40deg C.
Still a fitting send-off to a great bloke, a great MOBI and a bloody good Tiff to boot!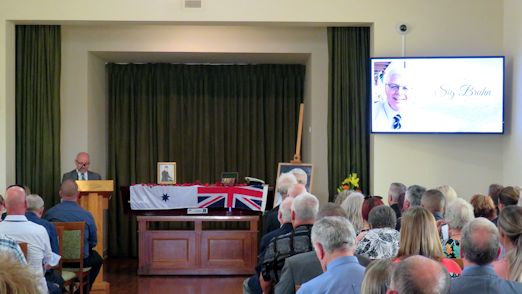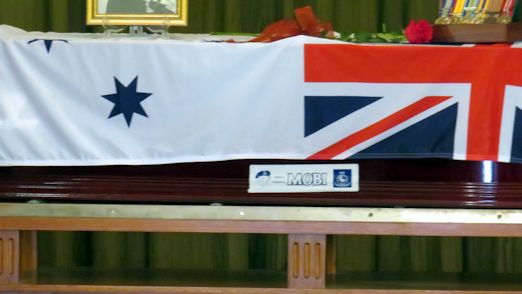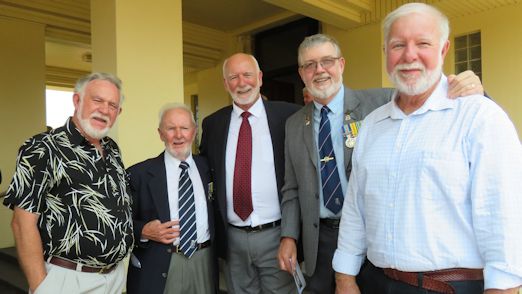 Jeff Howell, Garry Ballhause, Phil Armstrong, BC and Ray Mobbs.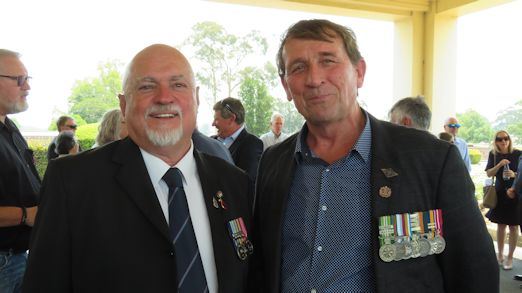 Peter Beard and Peter Porter.